President Emily Matthews called the meeting to order promptly at 12:15.
This Week: Chris Ramirez led the Pledge of Allegiance. Paul Nieberding led the invocation, reciting the Serenity Prayer.
Announcements: Tim Matthews (our speaker and Emily's husband), Clare and George Burge (Emily's parents), Sue Vezeau and Gail Schauer (Emily's neighbors) were all guests of the club this week. The Matthews family and friends are apparently taking over the club!
President Emily gave us some important reminders:
Happy hour will be Friday @ 5.
Millbrae Rotary's Chinese new year event will be Friday, February 26. Click here for more info.
Cheryl Fama let us know that the Burlingame School District expressed their appreciation to Burlingame Rotary for assisting Title I (low-income) families in the District. Rotary mailed 240 $25 gift cards to the homes of these students.
Newscast:
Fritz Brauner noted that Cheryl Fama's birthday is coming up February 14, Valentine's Day, and Paul Nieberding's birthday is February 22. Paul is also celebrating a milestone this year—February 15 is Paul's 55th anniversary with Burlingame Rotary. He joined the club on February 15, 1966, when Lyndon Johnson was President and California Dreamin' by the Mamas & the Papas was the top song. Paul is the longest-tenured member of Burlingame Rotary. He told us that he joined Rotary because it is the best way to get involved and to meet people in the community. Congrats to Paul!
Breakout Rooms:
President Emily sent us off to various breakout rooms to have some fellowship time. Breakout room #7 talked mostly about our pets. And raising chickens… Stay tuned for a future program on that!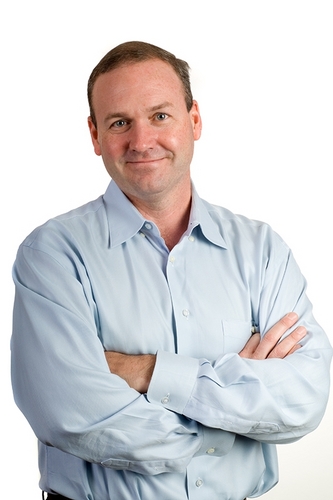 Program:
President Emily introduced her husband Tim Matthews. He's worked over 20 years in high tech and has managed marketing teams at seven companies. He specializes in cybersecurity, is the author of The Professional Marketer, and is a syndicated blogger. Tim is also a frequent speaker on marketing topics and has given guest lectures at UC Berkeley's tech incubator, the NASDAQ Entrepreneur Center, and the Stanford Graduate School of Business. When he's not writing or poring over marketing texts, Tim likes to golf and is a mad crossword puzzler.
Tim is now working for hackerone, a company that pays people to "attack" websites. His presentation was entitled:
"You Want Me to Pay Them to Break into Our Site?
The mind-bending logic of ethical hackers, and how they will save the internet."
Organizations are getting hacked all the time—spending $100B annually on a cybersecurity industry that is playing defense. It is not keeping up. Hacking is COVID-friendly! It's often easier to break in online than in person.
Hackers aren't all bad, though. In fact, hackers are also solving cybersecurity problems, securing our connected society by finding the vulnerabilities so they can be fixed. With ethical hacking, companies pay people bounties to find the bugs in their software. The amount of the bounty depends on the severity of the problems found.
Tim shared with us a real world example from Goldman Sachs, which has a public bug bounty program. The web page for the program includes a payment schedule based on vulnerability types found, with maximum payments ranging from $250 to $15,000 per vulnerability found.
Hackers aren't always who you think they are. They tend to skew younger and are global, but many are graduate students, or have full-time jobs (this is like a game for them), or are current or former military.
The US is the leading country for hackers, and the US military is embracing hackers—the Pentagon, Army, and Air Force have all paid out bounties to hackers who have found bugs on their networks and websites.
If you're particularly tech-savvy, ethical hacking may be for you!
After Tim's presentation and some Q&A, President Emily adjourned the meeting at 1:07 p.m.
Passcode: GA*2T1t.